One of the most innovative job training programs is happening in Indiana!
Xenial: (Adjective) 1.  Hospitable, especially to visiting strangers or foreigners. 2. Of the relation between a host and guest; friendly.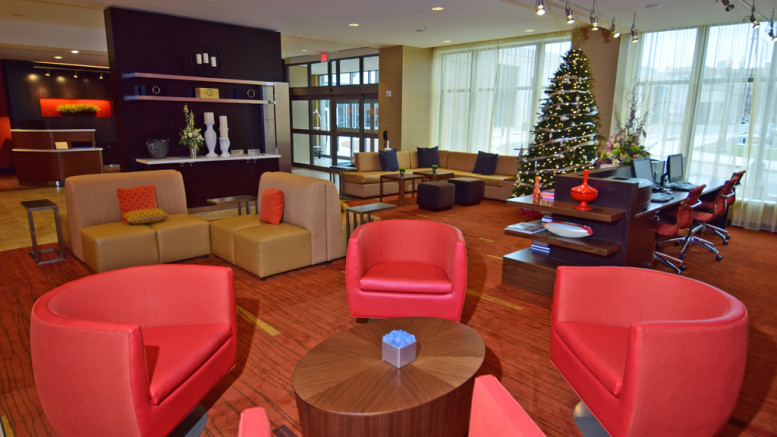 In December of 2015 a new Courtyard by Marriott hotel opened in Muncie, Indiana. While some may focus on the lobby space or room design, what makes this particular hotel unique is the ownership and partnering with the Erskine Green Training Institute.
"Despite the hotel's unique mission, the Arc of Indiana's Sally Morris assured Disability Scoop that when it comes to the guest experience, "this Courtyard will be no different" than any other." –  Melissa Locker
This special "training hotel," offers job training for people with disabilities through a real-life, immersion experience.
Erskine Green offers several "tracks" for students to choose from including Front Desk Agent, Housekeeping, and Food Service. The students are given the opportunity to live at the hotel while taking part in the two-month course.
After the first year, Kim Dodson,  Executive Director, The Arc of Indiana wrote an article for the Muncie Journal, thanking the community for their support. She also listed what she saw as the success of the program thus far:
"As far as success.  Yes we have seen it.  We have had 38 graduates from the Erskine Green Training Institute.  We have nearly 40 already signed up for classes in 2017.  Graduates are getting jobs, moving out on their own and gaining the independence we dreamed of.  We have seen an increase in business for the Horizon Convention Center and the hotel is performing above originally projected budget.  The restaurant is gaining ground and we are hoping for a fantastic 2017."
We started with the dream of a father who wanted more for his young son after high school. " – Kim Dodson speaking of Jeff Huffman
This is a great example of what can happen when one parent follows his/her dreams for their child.  Congratulations to all involved!